Are you interested in discussing the ethical aspects of library classification and subject headings? If you're attending ALA Midwinter in Seattle, you're in luck, 'cause it's a hot topic! Here are a few events I'd like to highlight at #ALAmw19: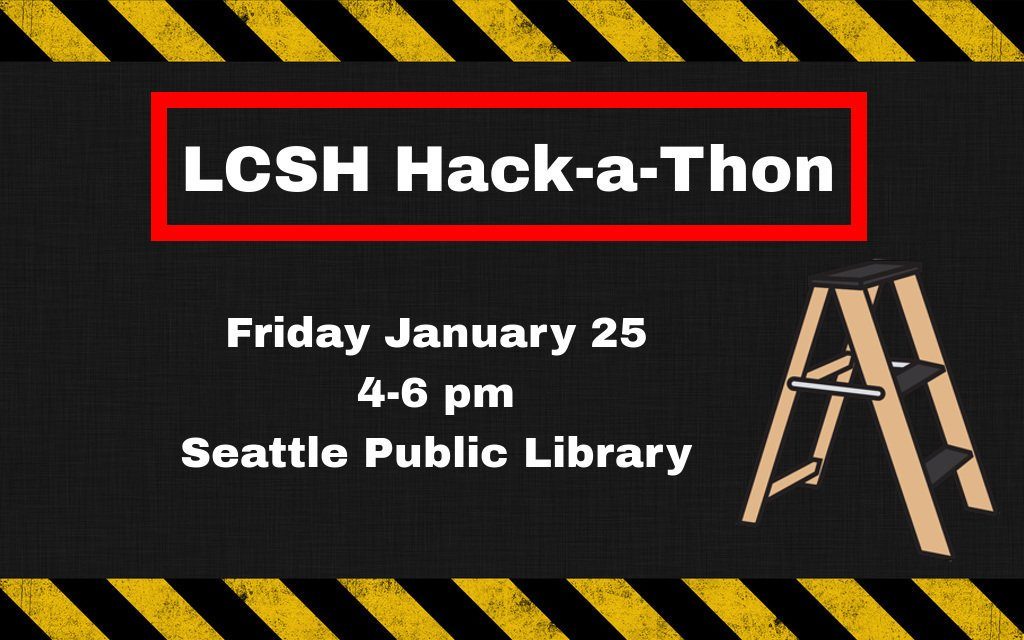 This is not an official event, but Whitney Buccicone and I are hosting an LCSH Hack-a-Thon on Friday January 25th from 4-6 pm. It'll be at the Seattle Public Library in the Wright-Keatcham Meeting Room (Level 4, Room 2).  We'll be working to propose changes to Subject Headings during the event; it's also a chance for face-to-face scheming, networking, and talking shop with other catalogers or cataloging enthusiasts! (FB event)
At the ALCTS Creative Ideas in Technical Services Interest Group, I'll be co-leading a roundtable discussion on "Critical cataloging and faculty engagement" along with Mira Greene. Please join in the conversation Saturday January 26 from 4:30-5:30 pm! (Scheduler event)
During SAC II (that is, the second meeting of the Subject Analysis Committee), Richard Sapon-White will be presenting on "Improving Subject Access to Resources on Oregon Indian Tribes." That session will be Monday January 28 beginning at 1 pm. (Scheduler event)
What other critical cataloging events will be happening at ALA Midwinter? Please let me know!